View Photos of our displays at the Superstore District.

With a dominant presence at the busiest commercial intersection in Washington County, these displays are a critical part to any local, statewide or national campaign.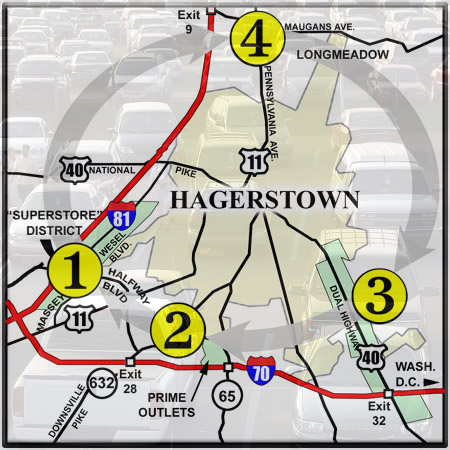 © 2016 Great Outdoors Advertising II, LLC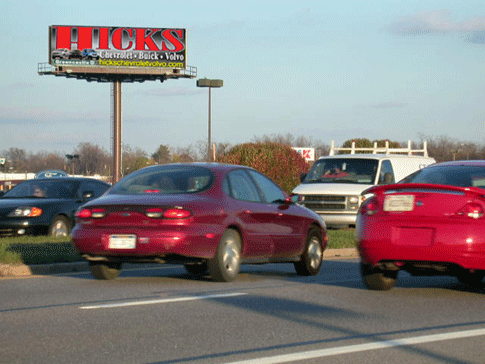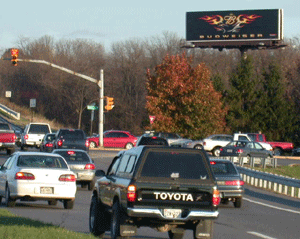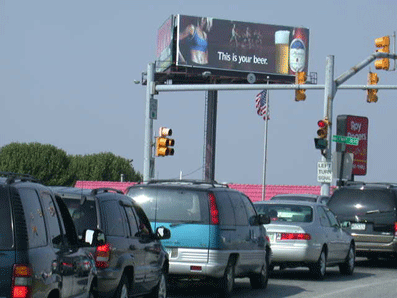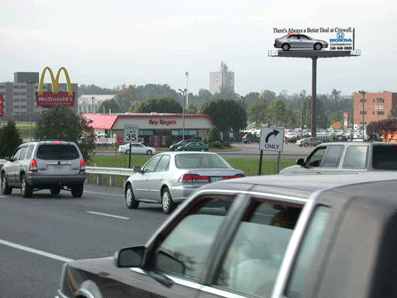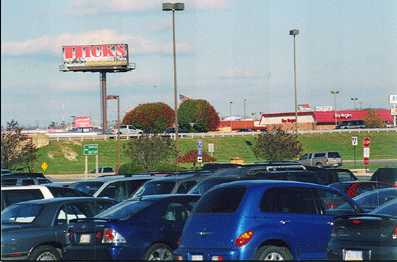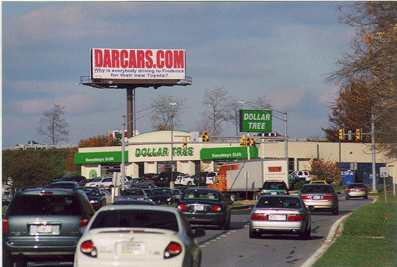 As motorists exit from I-81 they won't miss this 75' high display, which also clearly shows to the Valley Mall (see below)
As shoppers coming from Valley Mall and the Crosspoint Shopping Center accumulate at the light, they have plenty of time to absorb the message at this location.
This display effectively targets motorists approaching one of the busiest commercial intersections in the county.
In addition to a head-on shot to traffic coming from I-81, this bulletin has full exposure to the expansive parking area at the Valley Mall, adjacent to J.C. Penney and Macy's.
Aside from an extended head-on approach for traffic coming from Target, Kohls, and numerous other retail and fast food at the newly developed Crosspoint Shopping Center, this 75' high bulletin shows to the eastern Valley Mall parking area adjacent to Bon-Ton and Macy's.
Already having the highest concentration of retail, restaurant and lodging in the region, this area is currently undergoing extensive new development for '06 and '07. Numerous hotels and motels, restaurants, department and discount stores; general and upscale retail, as well as the Crosspoint Shopping Center and Valley Mall, make the Superstore District the shopping destination for consumers in the region.
The stand-alone bulletin structures in this Coverage Area are situated in the most conspicuous locations possible. These structures are in a league of their own and consumers in this area simply will not miss these dominant, 75' high bulletins.