View Photos of our displays at Pennsylvania/Maughans/Longmeadow.

Hated by motorists, loved by advertisers! These displays take advantage of rush hour gridlock.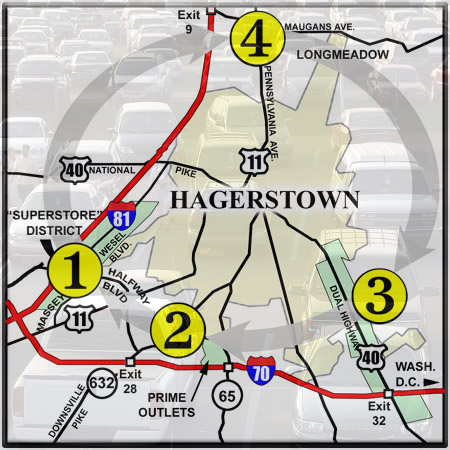 Located in the rapidly developing northern portion of Hagerstown, these displays target motorists travelling to and from I-81 and Longmeadow, as well as those travelling northbound from the City of Hagerstown toward I-81 or the Hagerstown Airport. Situated adjacent to several upscale developments and at a major intersection that is prone to traffic congestion, this location provides excellent extended exposure to a desirable buying sector of Washington County.








© 2016 Great Outdoors Advertising II, LLC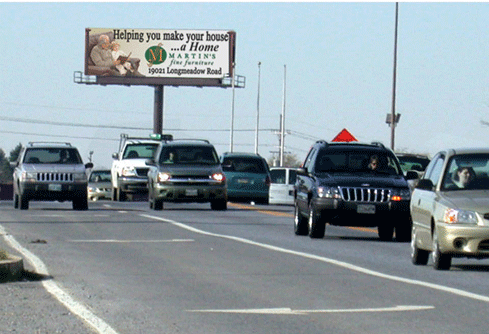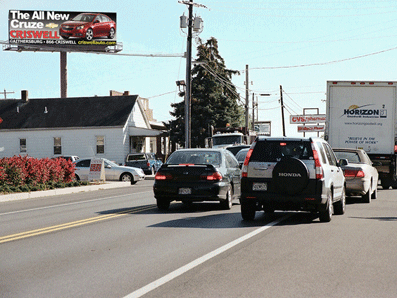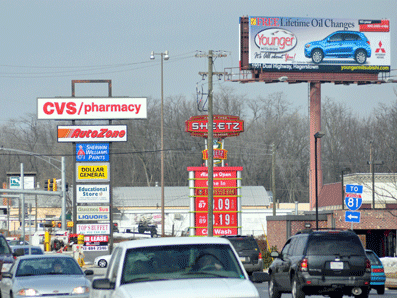 With a fantastic approach to westbound motorists on Longmeadow, this display has a significant bonus feature, in that it is also a head-on read to northbound Pennsylvania Avenue.
As motorists accumulate at the Penna/Maughans intersection - particularly during rush hour, they can't miss this 75' high display. What's more, is this display has extended, full-on exposure to westbound Longmeadow.
A 75' high display that targets southbound traffic on Pennsylvania Avenue. This display provides exposure to traffic as it backs up at the Maughan's Avenue intersection.